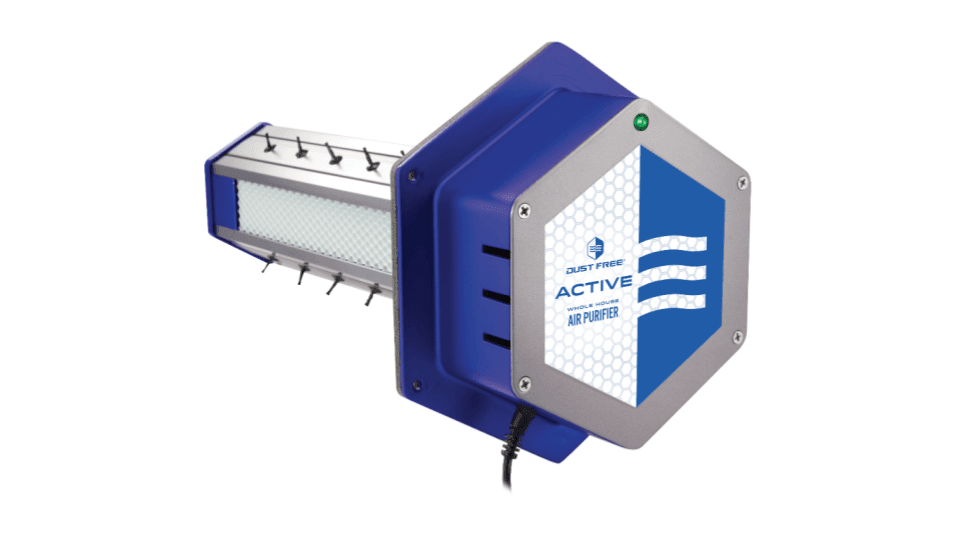 It's Wednesday and you're out in the field. You go into a service call and as you're walking around your customer's home, you notice a few things:
Pets
Two kids
A dirty vent
Portable air purifier in the corner
A funny smell throughout the home
You have 2 options here.
Option #1 – Simply repair or replace the thing you were called to do, and leave.
Option #2 – Ask about the purifier in the corner, the dog, the kids, the dirty vent, and that funny smell. Show them what a whole-home purification system can do for their home. Install one in under 30 minutes. Help your customer breathe cleaner, fresher air with a DustFree® Active Air Purifier!
That's what this course is all about – to make you feel comfortable and confident in having these conversations with your customers. Share how they can improve their indoor air quality, why they should control the air they breathe, and what you can do to help.
After taking this course, you'll know exactly what makes the air purification technologies, warranty, maintenance, and installation of a DustFree – superior to all the rest. Let's begin!